Notice Board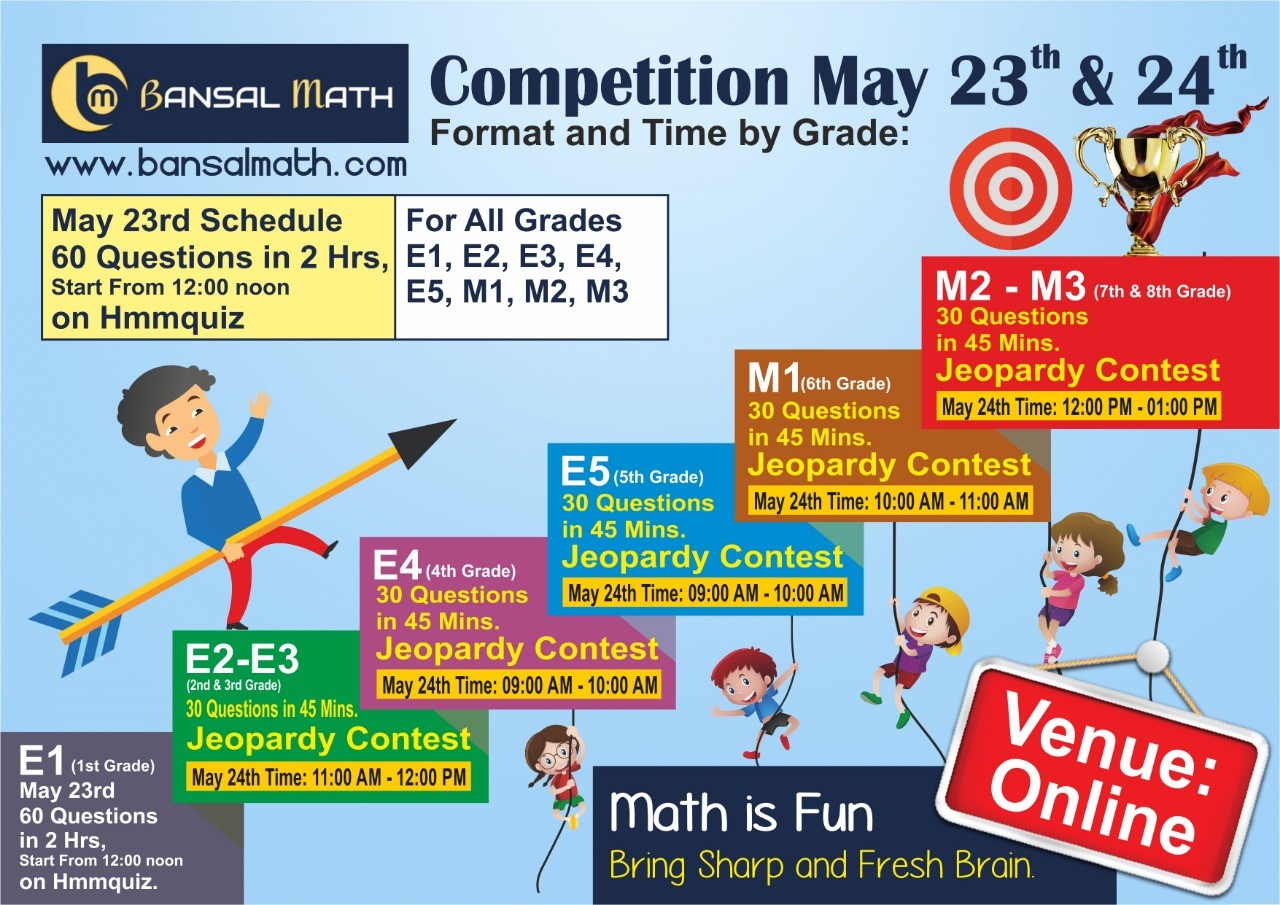 Welcome to BANSAL MATH
Bansal Math Competition on May 23rd May 24th.
Location: Online - HmmQuiz and Zoom
All are welcome to participate. No Fee.
This math competition is for Ist to 8th Grades.
Bansal Math competition will test your student(s) against International Math Competitions.
Visit Curriculum page for topics at different grade levels.
Math competition will be carried over two days.
May 23rd - Part one will have 60 Questions in 2 Hrs.
May 24th - Jeopardy Contest - Part two will have 30 Questions in 45 Mins.
Awards will be given.
Let us have some Fun with Math.